Meet Nayda! Nayda is a 5 year old girl, who lives in Haiti. She is registered with Compassion International's sponsorship program, and is waiting for a sponsor! She and her family live in extreme poverty, and need assistance to meet their needs. Can you help?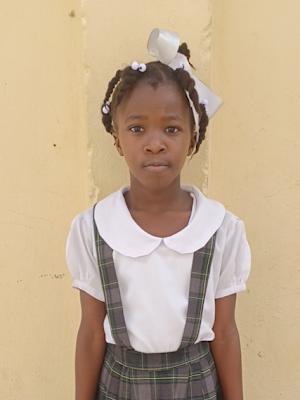 I wanted to highlight Nadya today because it is her birthday! What if you or someone you know could give her the birthday gift of sponsorship? It'd be a wonderful gift- in addition to helping to lift Nayda and her family out of poverty, you can let her know that she is not forgotten, and loved even by someone who's never met her!
Nayda likes playing ball games and singing songs! Learn more about Nayda by going to her sponsorship page here: https://www.compassion.com/sponsor_a_child/child-biography.htm?gid=09546880&source=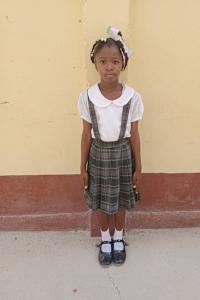 Sponsorship will give Nayda all she needs- Bible teaching, health screenings, physical education, parties, etiquette training, educational classes, books, uniforms and health education! The center staff will also provide health education, literacy classes and meetings for Nayda's parents.
Nayda lives in an area where children are vulnerable to exploitation. This makes sponsorship especially important for Nayda! Nayda also has some sort of special needs, which only heightens the challenges of living in poverty for her. Please consider sponsoring Nayda so that money is not an obstacle in him getting all she needs to thrive! Even if you can't sponsor Nayda, you can help her by praying or sharing, to help find a sponsor for her!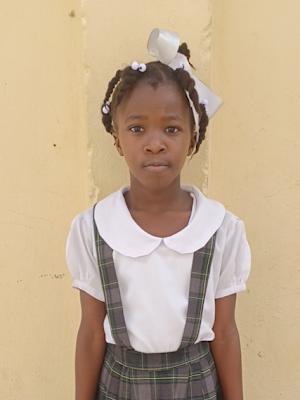 It's so easy to just scroll past, but please don't- because Nayda matters. And you can help her, even if it's just in a small way!
Learn about Compassion's work in Haiti here: https://www.compassion.com/about/where/haiti-facts.htm
Learn more about the culture and needs in Haiti here: https://blog.compassion.com/facts-about-haiti/
Thank y'all so much for reading, and please share!